About Preppy Gurl
Preppy Gurl: "Prep" style clothing descended from the "prep-school look"; bright students looking for college and career. It focuses on elegant, classic, and understated looks. But this look also has a fun side as it combines playful prints with bold colors to create a modest yet stylish look for young adults. It's easy to make the look your own! You can quickly become a preppy girl if you dress preppy, focus on your hygiene, and have a positive attitude.
What is Preppy Gurl Style?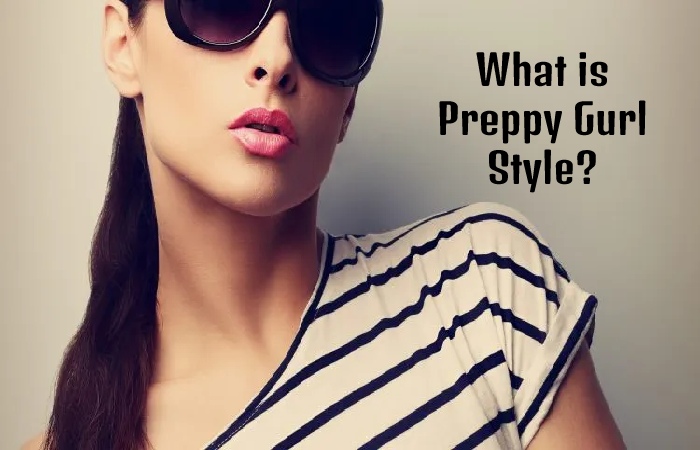 Everyday preppy attire includes Solid color t-shirts in white, navy blue, pastels, red, and neutral colors. Plain or striped blouses in bright, eye-catching colors like pink, blue and white. Dark wash skinny jeans and khaki trousers. Uni-colored cardigans in pastel or basic tones.
What is a Preppy Gurl Personality?
Preppies are young people, often educated in expensive private schools, who are conventional and conservative in their attitude, behavior, and dress style. When you describe someone or their clothing, mood, or behavior as neat, you mean that they are fantastic.
How do I dress Preppy?
The most excellent way to look preppy is to dress in simple, preppy colors like navy blue, white, and purple. Choose clothes with classic patterns like plaid, tweed, and polka dots, and accessorize them with simple headbands and classic watches. Stay clean and always wear cologne or perfume.
How to Be a Preppy Gurl
Dressing in the Preppy Style
Buy the "plain" preppy dresses if you don't already have them: The preppy style is very modest and clean-cut, with items that are cute, well-fitting, and well-made. You may previously have many of these in your closet, so keep track of them before shopping for new clothes. Everyday preppy clothing items are:
Solid color t-shirts in white, navy blue, pastels, red and neutral colors
Plain or striped blouses in bright, bold colors like pink, blue, and white.
Dark wash skinny jeans and khaki trousers
Simple cardigans in pastel or basic tones
Navy blue, black or white blazers
Plain chino shorts in khaki, navy, or white
Riding boots, boat shoes, and simple ballerinas
Follow preppy brands and bloggers on social media: Preppy girls often refer to specific brands that make clothes in their style. Following brands on social media will give you ideas on how to style pieces and show you what's hot and trendy this season. You don't necessarily have to buy the brand.
Some popular preppy brands for inspiration are Vineyard Vines, Brooks Brothers, Ralph Lauren, Tory Burch, Lacoste, Kate Spade, Lilly Pulitzer, Kendra Scott, Simply Southern, Ann Taylor Loft, Tommy Hilfiger, and J. Crew.
It's easy to find affordable, preppy-style items at stores like Target, Old Navy, and T.J. Maxx. You can get the look you want at these stores without spending so much money on the designer's name!
Mix and match pieces to create different outfits: One of the best parts of a preppy wardrobe is mixing and matching other elements to create one-of-a-kind outfits. Layering, mixing patterns, and also pairing bright colors with neutral colors are all techniques to create the perfect preppy outfit.
For a beautiful summer dinner party, wear a patterned skirt, matching solid color shirt, bright statement necklace, and also strappy sandals.
For winter school, you can wear a red and white striped sweater over a light chambray shirt, dark wash skinny jeans, brown leather riding boots, and also frilly socks.
For spring school, you can wear floral chino shorts, a matching polo shirt inside, a brown belt, and also a pair of boat shoes.
On a casual summer day, wear a short sleeve t-shirt, white chino shorts, a pair of matching sneakers, and also a statement headband.
During the cooler months, wear a long-sleeved shirt or blouse, dark wash skinny jeans, riding boots, a warm headband, and a warm jacket over them.
Complete it with handbags, belts, and jewelry: Accessories are essential for preppy style and will help you customize your style. Preppy girls wear flashy jewelry, large bags, and fancy belts.
You can pair a tote bag in neutral colors with almost any outfit, and they're incredibly functional, especially for work or class!
Stylish black, navy, red, or tan belts can help create style and accentuate the waist.
Add a statement necklace to an outfit to draw attention to your torso and face. This is an excellent accessory for simple outfits like jeans and a t-shirt.
Wear simple earrings, like studs, to complete your look. You can wear a matching necklace and earrings set for a more elegant event.
Nautical rope bracelets are trendy for casual wear, as are metal charm bracelets. They come in various colors and can complete a more understated outfit.
Grooming
Style your hair for a sleek and clean look: Preppy girl hairstyles are easy, whether straight, curly, or in between. Make sure your hair is clean, and use hairspray and styling mousse to tame flyaways or frizz.
For a simple and cute look, wear your natural hair with a barrette or bobby pin holding some hair on one side.
Complement a curly style with a statement headband. Hence plain headbands fit the classic preppy stereotype best, and light color bands can be too much.
Make fancy braids in your hair to keep it out of your face on busy days.
Pull your hair into a medium-high ponytail with a bow for a quick and easy hairstyle.
Wash your face daily to avoid breakouts: Fair skin is significant for preppy girls who wear more natural-looking makeup. Wash your face with a gentle cleanser every day before bed.
If you get frequent breakouts, which are sometimes inevitable, use a facial cleanser designed to treat acne.
If you have sensitive skin, look for an unscented cleanser to avoid irritating your face, making skincare difficult.
Wear simple makeup in colors that complement your outfit: For preppy girls, foundation, mascara, light eyeliner, blush, and lipstick are the key components to most makeup looks. The key is to keep it simple and bring out your natural beauty.
Apply your concealer and foundation to the areas where you have redness or breakouts. If you feel comfortable in your natural skin, you must do without foundation.
Avoid using light or dark eyeshadow colors. For a clean and classic preppy look, apply a light brown color to the entire eyelid before applying eyeliner and also mascara.
Make sure your mascara doesn't clump together. In this case, choose a mascara with a gentler formula or brush with smaller bristles.
Use a light pink or red blush on the apples of your cheeks to give them a nice glow.
Apply light pink or neutral lipstick for everyday looks. Wear bright red lipstick with blue undertones on days you want to stand out.
Practice good personal hygiene: This includes showering daily and also brushing your teeth twice daily. Good hygiene is a big part of keeping the preppy look neat and also clean.
If your teeth are naturally yellow, you can try whitening your teeth. There are many ways to whiten, so talk to your dentist before trying a new method.
Keep your nails trimmed and wear nail polish if you're comfortable with it: Avoid brightly colored nail polish as it may clash with different colors or patterns in your outfit. Instead, opt for creams, light pinks, or a French lace style that complements any look.
If you're not good at applying nail polish or trimming your nails, consider getting a base or gel manicure once or twice a month. Avoid long acrylic nails, which get dirty easily and look less professional.
Gel polish lasts longer than a basic manicure but is more expensive. You can do your manicure without or with clear nail polish for regular nail care, such as trimming, filing, and cuticle care.
Choose a light, subdued perfume as your signature scent: Choose a scent that isn't overpowering, like a light floral or clean scent. Apply only 1-2 sprays per day to avoid overpowering odor.
A good perfume is handy when you sweat profusely on hot summer days. It can help you smell great all day long!
Having a Preppy Attitude
Have confidence in yourself: Preppy girls have brains, a sense of classy style, and an upbeat attitude. Part of the classic preppy look comes from an addiction to timeless clothing. Be confident as a preppy girl by holding your head high, speaking with conviction, and also being proud of who you are.
If you're struggling with low self-esteem, changing your style can be the first step to gaining some confidence.
Be elegant at all times. Avoid using profanity, gossiping, or doing things that are considered rude or distasteful. Be polite to others by watching your manners and always thinking before speaking.
It cannot be easy to stay in class, especially when your friends aren't always friends. Do your best always to be friendly and keep a smile on your face.
Try some "preppy" sports: You do not have to play preppy sports to have a preppy style, but there are some unique sports that preppy girls play more often. Rowing, tennis, volleyball, lacrosse, sailing, golf, track and also field, ballet, swimming, field hockey, soccer, horseback riding, and cheerleading are popular sports for preppy girls.
Anything that gets you moving and makes you feel good is a positive addition to your style, so don't limit yourself to a list of a few "preppy" sports if they don't interest you.
Be nice to other people: You don't have to be everyone's best friend, but you don't have to be rude or mean to others. Try to be nice, friendly, and cheerful. Hence avoid bullying, bullying, or manipulating others.
If you see someone else struggling, try to help them. Helping someone is excellent and can do a lot to make them feel good.
Conclusion
The preppy Gurl aesthetic, characterized by plaid shirts, chino shorts, loafers, and brightly colored turtleneck polo shirts, has been making waves in fashion circles lately as the look has infiltrated many new brands, including retail outlets Urban Outfitters and J. Crew
The terms denote a person considered characteristic of a student or former student of these schools. Characteristics of high schools in the past include a specific subcultural discourse, vocabulary, dress, manners, and also etiquette that reflect upper-class upbringing and old money.
Also Read: Eyeliner Looks eGirl – How to Do eGirl Eyeliner in 2022