The Mini Crib cribs
Best little cot for small spaces: is Bloom Alma Best tiny crib overall: is Stokke Sleepy Mini Little Crib
Babyletto Origami Mini Crib has the best mini crib colors. Best Convertible Mini Crib: Dream on Me Eden Best Portable Mini Crib: Delta Children's Portable Crib Best Modern Look 4-in-1 Convertible Mini Crib DaVinci Atom mini crib Convertible 4-in-1 Mini-Crib with the Best Classic Design The best all-in-one mini crib with mattress is the Delta Children Parker little convertible baby crib, which DaVinci makes.
Mini cribs are an alternative if you have trouble fitting a crib into your existing small home or live in a city flat with little room. They offer the ideal napping choice for your kid without taking up much space.
Naturally, you want your kid to feel secure while they sleep, but you are also free to maintain a fashionable aesthetic in your house. Additionally, you want something that is within your price range.
So that you can choose the ideal tiny crib for your house, we have chosen the top models in each category.
How to choose a small crib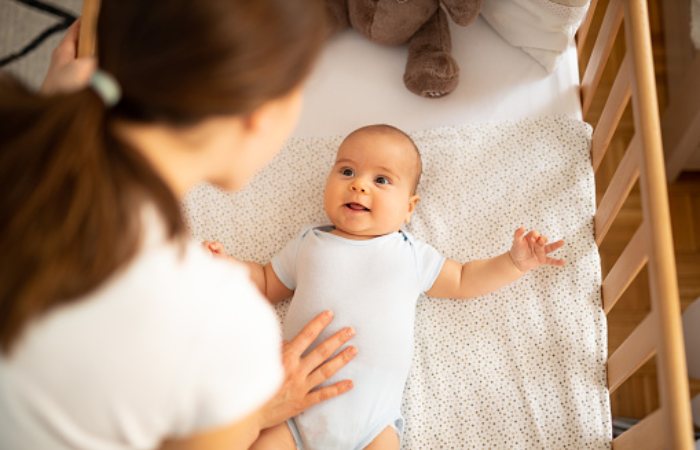 Choosing a crib is crucial in getting ready for your baby's birth because it will be the focal point of your nursery decor and where your child will be rolling, standing, and (ugh!) climbing.
The American Academy of Pediatrics recommends ensuring the safety of your crib by checking the following:
Crate slots should not be spaced more than 2 3/8 inches apart.
Ensure the mattress is firm and there are no gaps between the bed and the crib.
Avoid drop-rail cribs.
Corner posts that might injure someone should be eliminated, and headboards and footboards should be solid without decorative cutouts.
At least 26 inches must separate the lowest point of the mattress support from the crib wall.
Don't use crib bumpers.
There shouldn't be anything more in the crib but a fitted sheet, including no pillows, blankets, sheepskins, plush animals, or other items that might suffocate a baby.
You may be sure the crib complies with all current safety regulations if you notice the Juvenile Products Manufacturers Association seal.
Here's how we picked our favorite mini cribs
We know you care about your mini crib's price, aesthetics, and quality. So, while choosing our favorites, we prioritized those things.
We've also considered what other parents say about their mini cribs. We know fellow parents always know best which baby products work!
The top convertible and tiny cribs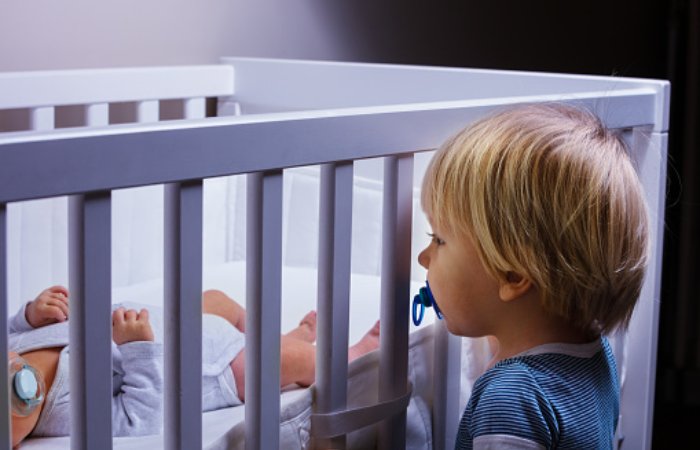 To assist you in navigating and appreciating life's most important events, we've added third-party items. Links on this page may lead to purchases for which we get a commission.
Baby comes with a lot of stuff—from changing tables to high chairs, furniture alone takes up a ton of room in your home. Are you looking for a space-saving solution? Consider a small crib. You can fit one of these space-saving cradles next to your bed since they are thinner than conventional ones and take up less floor space. Even overnight visits to grandma's house are possible with the finest micro cribs since they are very safe and come in a variety of folding and portable designs. Are they expecting triplets or twins? Because every infant requires a specific resting area, mini cribs are a fantastic solution. Are you interested in learning more? Keep reading to understand the differences between cribs and mini cribs—plus our picks for the best mini cribs on the market.
What is a mini crib?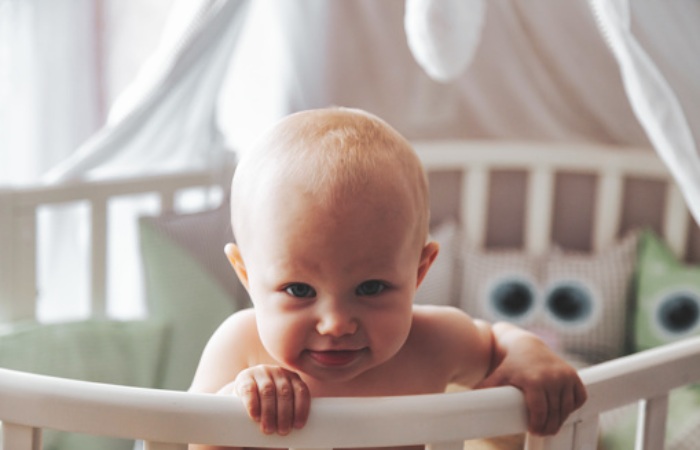 The conventional crib is scaled down into a little crib. A full-size crib needs to be 28″ broad by 52″ long, according to the Consumer Product Safety Commission (CPSC). Anything with dimensions below these qualifies as a micro. The dimensions of a very tiny crib are around 24″ broad by 38″ long.
Mini Crib Vs the manger
Full-size cribs and tiny cribs each have advantages and drawbacks. To find out the benefits and disadvantages of each variety, keep reading.
Mini cribs. The main advantage of a small crib is that it takes up less space. Other than that, some smaller models have wheels for added portability and can be folded when not used. Another advantage is that mini cribs are more affordable, which is great if you're on a budget for a baby's room. One downside is that small crib blankets and sheets can be hard to find. It's also important to note that your baby may outgrow a small crib faster than the standard-size option.
Cribs. Although full-size cribs are large and bulky, they are sturdy and reliable. Additionally, many styles can be converted into toddler beds. A crib usually has legs without wheels, which means it's difficult to move it from room to room. Additionally, remember that cribs are more expensive than bassinets or tiny cribs.
How much time can a baby spend sleeping in a small crib?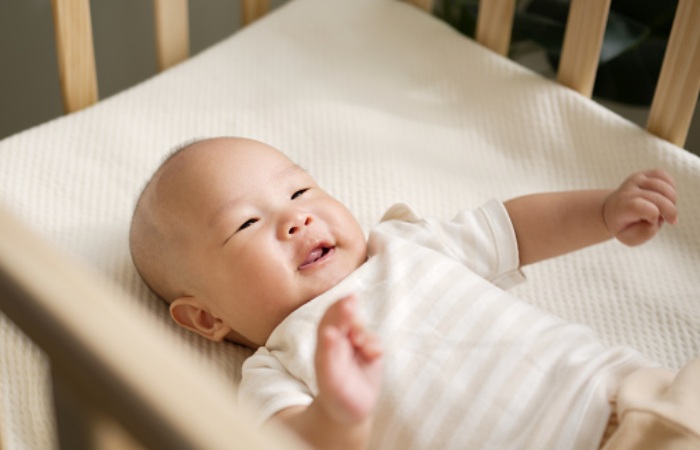 Babies can sleep in a tiny crib until they outgrow it or are ready to transition to a toddler bed. Babies should transfer to cots between 18 months and three years, with no hard and fast rules. The American Academy of Pediatrics (AAP) advises room sharing for the first six to twelve months, which means the infant sleeps in their cot, crib, or bassinet in their bedroom. To utilize this time, you can also get a tiny crib for your bedroom and a full-sized crib for your nursery.
Best small crib with mattress
A company called Delta Children is renowned for its high-end nursery furnishings. Similar in design and quality to the larger versions, but smaller, is this little crib. It is GreenGuard Gold certified, free of more than 10,000 hazardous chemicals, and constructed from robust, solid New Zealand wood. The mattress is thick, firm, and water-resistant. Even better, it's long-lasting; raise or lower the bed as your child learns to sit or stand more upright.