Hippies Makeup
Hippies Makeup: We love the hippie style because it evokes nature, fluidity, and harmony, a deep bond with the environment, which also includes our femininity. And today, we have focused on this style that tries to bring out the natural beauty to the maximum. So stay and discover all the secrets to getting hippie makeup that represents the best of you.
The hippie look is pretty simple, with no makeup. So therefore, the main rule that we will follow is to create a makeup that is as natural and simple as possible. This way, you can use it for any occasion in your everyday life, regardless of the costume.
How to Get Hippies Makeup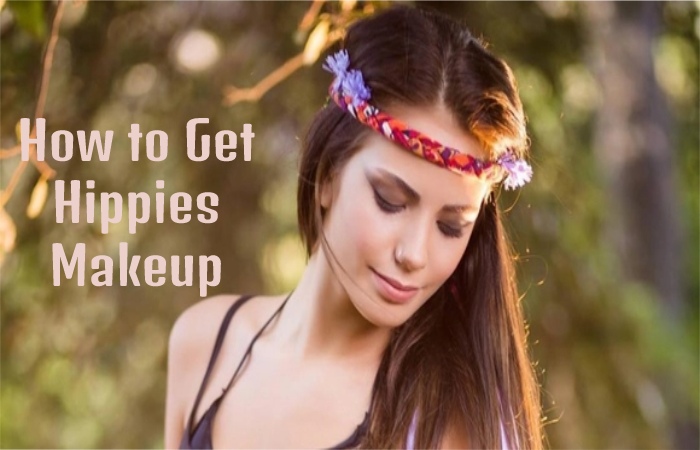 Form the Basis
To achieve a hippie look, it is essential to work on your skin gently with a base of the same skin tone that has good coverage and without the effect of stiff skin since the aim here is to soften the makeup and make it looks natural.
Our recommendation: Super Stay Full Coverage Foundation because it achieves perfect and natural coverage without oils and waxes and lasts up to 24 hours, so you don't have to worry about shrinking.
Luminous and Vital Skin
For a lively and sweet face, add a little Fit Me Blush with a large brush for a more fluid finish.
This silky soft blush gives cheeks a natural, radiant color that lets your natural beauty shine.
For more definition, highlight the upper parts of the face, e.g., B. cheekbones, septum, and chin.
Warm Look
For a warm look, we recommend using the Total Temptation™ Shadow + Highlighter Palette in pastels and earth tones. Contains eight eyeshadow and two highlighters for a complete makeup look.
Voluminous and Defined Lashes
For long, voluminous, and soft eyelashes. Apply 2-3 coats of Total Temptation™ Washable Mascara. Thanks to its formula with coconut extract, you will get a super lovely volume and lengthening without lumps.
Seductive Lips
Finish off with lipstick in earth tones like brown, burgundy, or peach. In this way, your hippie look will match your nature.
Bring out your natural beauty and pay homage to your femininity with this makeup that evokes softness and smoothness.
Hippies Makeup: Festival Inspiration
With hot days come festivals, garden parties, and sunset events. This hippie makeup is the key to a fresh, easygoing, good vibe look; want it for yourself?
Inspired by the sixties but without lapsing into fancy dress party makeup, we'll embody the free spirit that wears summer looks so well. With dresses with flowers or colorful accessories, this makeup takes us straight to a hippie aesthetic.
For the skin, we chose a super free and light look. On this occasion, leaving aside the heavy bases because they will look too heavy. We have opted for a creamy makeup base like Dream Satin BB that not only moisturizes and adds color that matches the tone of the face but also has sun. Protection, no! It could be better!
Hippie's Makeup Skin Texture
What we're looking for in this base isn't to completely cover up the skin's texture but to reveal a natural effect and gentle, mega-flattering correction. Then we add the concealer and choose the Instant Age Rewind Eraser Concealer, but only when we need it! Skip this step if you don't have very pronounced under-eye circles, which have already been covered with foundation.
If you apply concealer, use your fingertips to blend the color thoroughly. Then, use the leftovers of your fingers to apply a highlight to the bridge of the nose and under the brow bone.
For the lips, we chose lipstick like Color Sensational Made For All because its six shades are universal and suit us all.
Since the hippie spirit is simple, we want to offer you multifunctional makeup with few elements for this look. So, as you read, we'll put down the brushes and blush and, using the same shade of lipstick, apply a few dots of color to the apples of the cheeks with our fingertips and blend very well.
Finish with a set of Total Temptation Mascara lashes. Be sure to reach all hairs, even the shortest ones, to open your eyes wide. This step is significant because we want a brief look and will not apply any eyeliner, so mascara is essential to make the eyes appear more prominent.
That's all! With a sixties spirit, effortless and understated. This look can take you to all summer events and give you that super flattering extra that we are looking for in summer.
Conclusion
Whether you're dressing up for Halloween, going to an outdoor music festival, or channeling your inner flower girl, creating a hippie makeup look can be a lot of fun. Since the hippies were all about natural beauty, any of these looks should start with clean, moisturized skin. Then, if you use primer and foundation, apply it with your fingers to give it a more dewy look.
Helpful Resources
Also Read: Essentials for Your Meditation Room – Create Your Mediation Room